Cleanup & Hike: Praia dos Lobos, Santa Maria Azores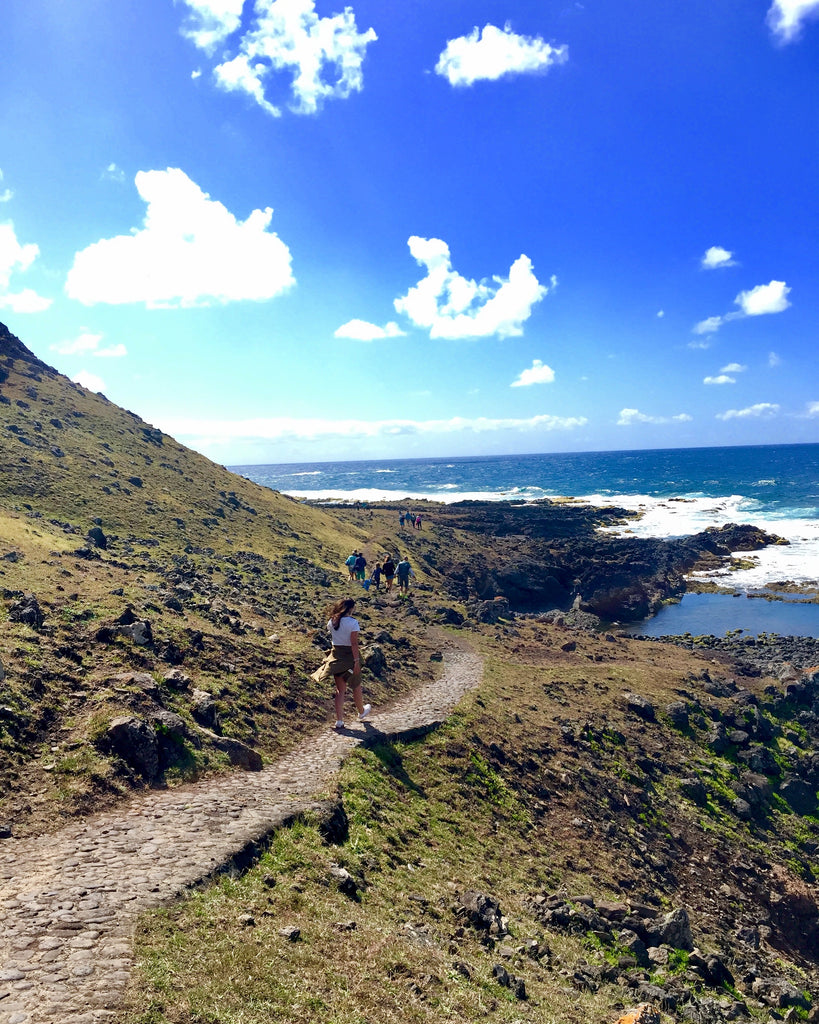 Praia dos Lobos is a popular sunset viewing location for coastal hikers and locals on the North West corner of our island. It's an easy trek and not far from the local ocean pool, playground, bar/restaurant and small seaside community of Anjos -Making it a great location for a family friendly cleanup event.
Unfortunately this rocky  beach (mixed with sand) is full of micro-plastics. (Plastics small enough to scoop up in your hand like grains of rice). The North and Westerly winds deposit them along the shoreline especially after larger seas, heavy winds & storms. The micro-plastics are usually a mix of preproduction plastic nurdles and plastics that have degraded or broken down with time (usually decades) spent in the ocean. This kind of plastic is extremely difficult to clean (especially from amongst the rocks) and aside from ghost gear is the most dangerous plastic pollution for coastal wildlife and sea life and it gets into the food chain. It is estimated that today 1 in every 3 fish in the ocean contains plastic. 
This is why we chose the location for our next community cleanup with the OceanLit Cleanup & Coastal Conservation Project and our local Marina's organization: Clube Naval.
We lucked out as we had beautiful beautiful weather conditions and worked for just over 2 hours with 24 volunteers (locals, sailors on long stopovers, divers & tourists alike), 5 children and 3 dogs and in this time we were able to remove 37kg of microplastics and 50kg of marine waste & fishing materials. (keep in mind these tiny plastic pieces way well under 1gram each!) And that felt good. 
Thanks to our local Santa Maria Blues Organization in Anjos, we were able to enjoy a seaside BBQ (vegan friendly options too!) with volunteers to celebrate our efforts. Not sure which is better - working to make a difference or building community.  : ) I guess the answer is both. Building community while doing good, that's where it's at!