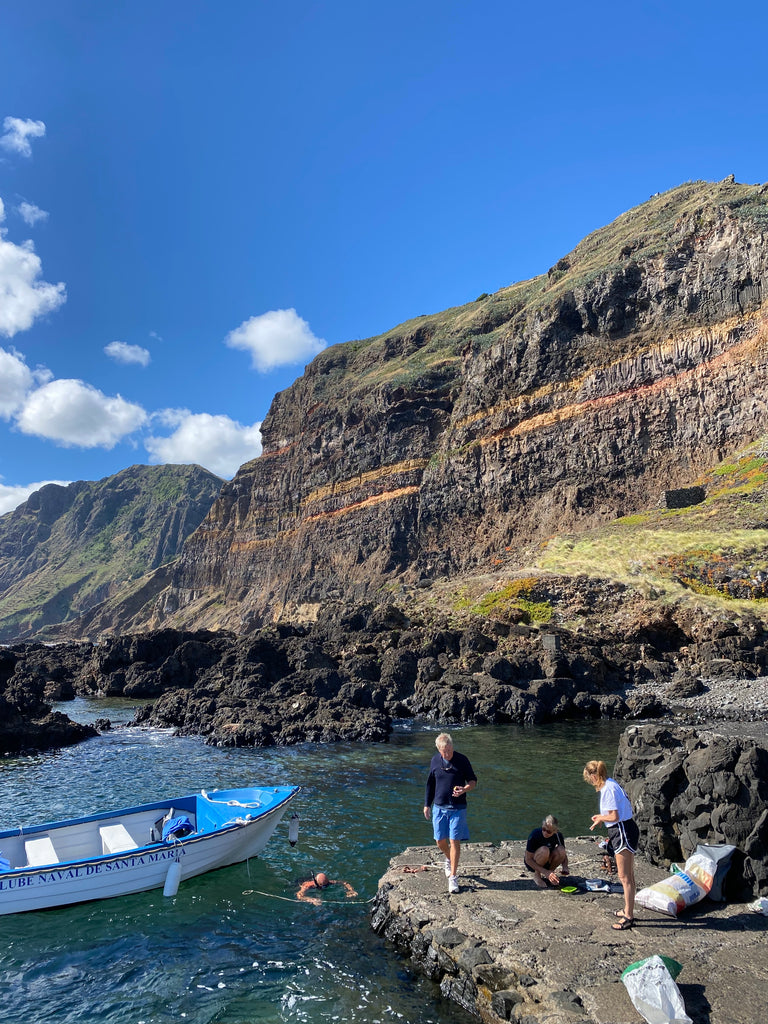 Thank you to our captain Armando Pacheco of Clube Naval and our volunteers who joined us for a cleanup by boat yesterday! All of our volunteers this time around have a residence here in Santa Maria - which means lots of local love! We ventured first towards the north to Mar da Barca, but upon arrival realized the conditions were not safe for entry and turned South towards the lighthouse in Maia.

It was a beautiful afternoon on the water - sun shining and overall good water conditions on the South side of the island. We enjoyed marveling at the beautiful lava rock formations on our way to the cleanup site.



We docked off of the old port at the fabrica de baleia for our cleanup. Most of our garbage collected this time was related to fishing - ropes, lines etc. -we even pulled a net out of the sea on our way towards Maia from Mar da Barca. We also collected many medium plastic fragments, crates, buckets and some microplastics. We also collected trash that visitors left behind after enjoying an evening at the site - such as numerous beer bottles and cigarette packets, food packaging/wrappers. All in all, the weight was not much, only 10kg with many of the items not weighing much. The volume though was 300 liters+.

We enjoyed our time together on the water and are grateful again not only for the beautiful weather, but for our partner Armando at Clube Naval who is always ready to help us to keep coastlines clean!!

Here are some photos from our event! Hope to see you with us next time! Our next cleanup is Sunday, 2 October in Maia. We will meet at the pool at 13h. Join us for a walk along the coast, cleanup and swim! 😎
Continue reading