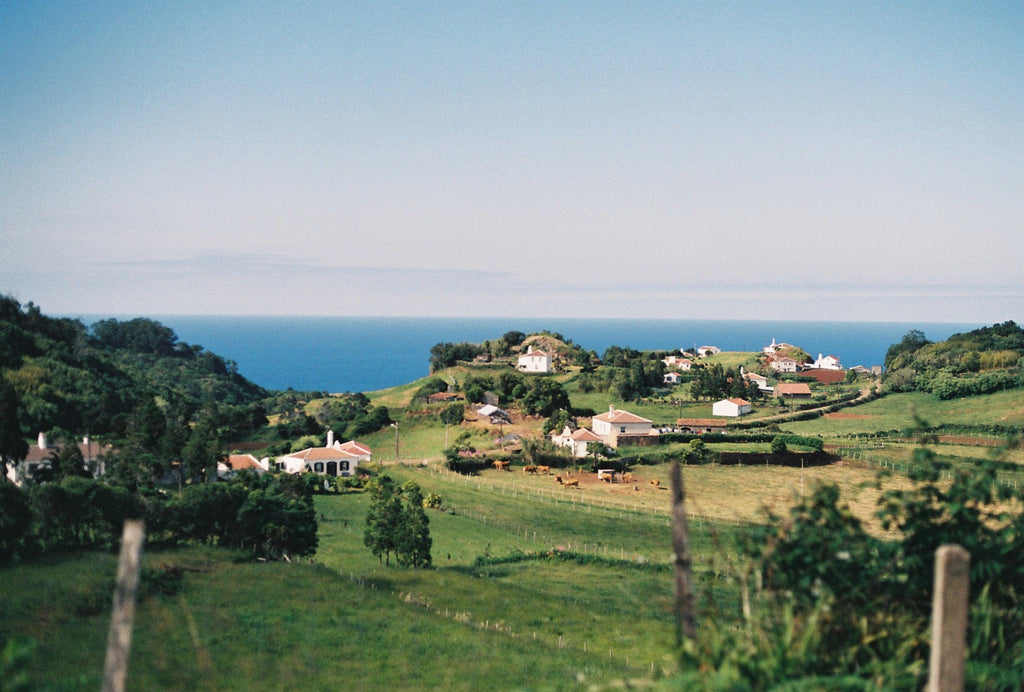 Enjoying the island of Santa Maria - spending days exploring hidden trails and roads while the kiddos are in school. The colors of the island are unreal & today is one of those days where I find myself wishing I didn't need sunglasses because Life with all its color is so much more beautiful unfiltered.
None-the-less, it's mid day on a Monday and I sit in the back of our truck, wearing my sunglasses- popping them off and on from time to time, to take in the colors in full. The blues of the ocean - the sweeping green hills…the sounds of frogs chirping and birds chattering, an occasional moo in the distance from the cows in the valley below. A bee buzzing…
The bubbles of my pedras (agua con gas) tingle my lips, the sun beats down on my skin. Sea breezes swathe me and keep me cool. Every detail of the present moment fills me with gratitude and inspiration.